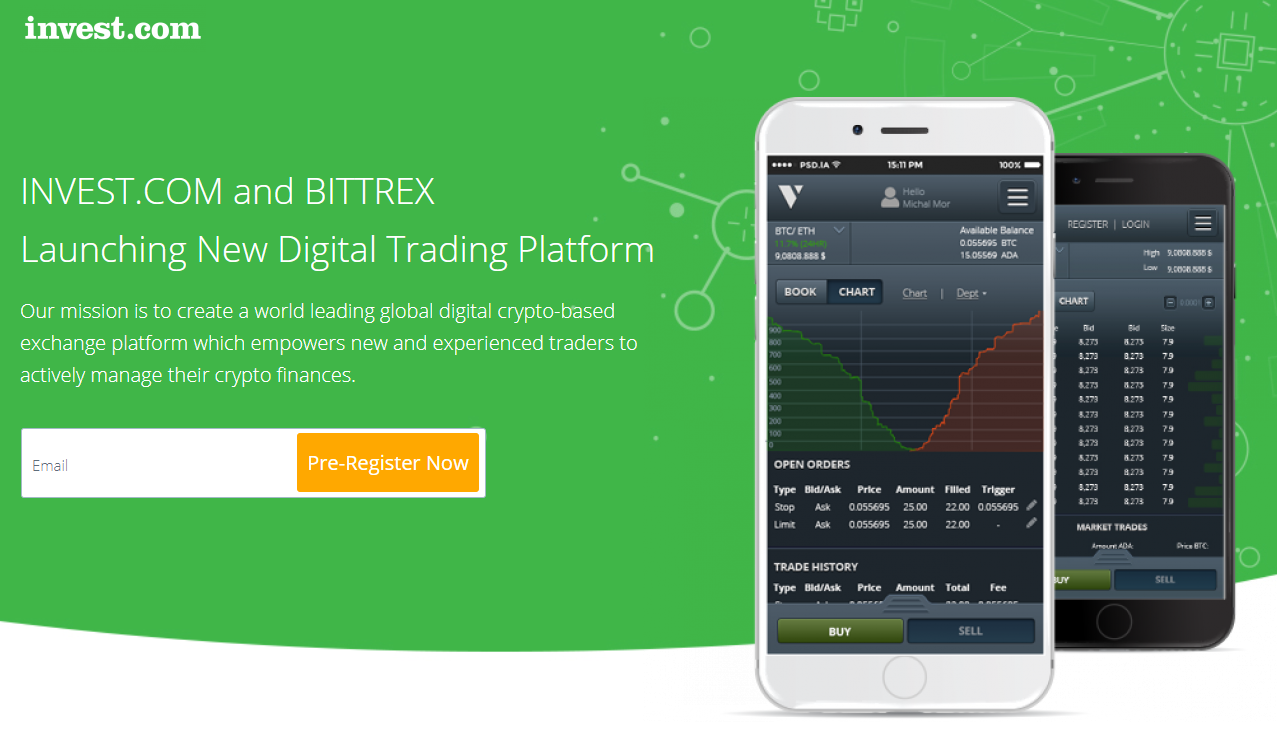 Everything You Need to Know About Invest.com
Invest.com isn't like your average everyday stock or Forex broker – they're a new cutting-edge financial service company spearheaded by a group of experienced money managers, market technicians, and successful entrepreneurs.
Since 2014 Invest.com has been offering portfolio management services, in addition to various alternative investment strategies and tactics to its global audience. Invest.com is a financial service center made for the people, and here's everything you need to know.
Portfolio Management Services
Creating a sound portfolio requires having a deep understanding of knowing what specific investment opportunities will offer you the best chance of reaching your goals and achieving growth. But knowing what mix of investments to choose is easier said than done, and it's a skill that takes years to build and refine. With this said, Invest.com offers two types of portfolio management services, which includes Portfolio Adviser and Portfolio Builder.
Portfolio Adviser requires $1,500 of initial startup capital, while Portfolio Builder requires just $500. The primary difference between the two Advisors lies in the way investments are picked and how the portfolio is managed. Advisor relies on a sophisticated robo-advisor to pick and choose investments, which is based off your personal financial preferences, personal goals, and risk appetite. Since Portfolio Advisor is a fully automated portfolio solution, this option is optimal for investors who lack the time to dedicate towards optimizing their portfolio selections.
Portfolio Builder, on the other hand, is better-suited for investors who know what assets they want to invest in, and what strategies they want to employ to help reach their financial goals. Builder is also automated, but investors have more control. Each investment strategy comes equipped with its own risk to reward level, and Invest.com's graphs and back-tested data help inform you about each investment strategy and it's potential impact on your portfolio.
Trading With Invest.com
Apart from their portfolio management service, Invest.com is also becoming well-known as a great place to trade CFD's in stocks, Forex, commodities and indices. Investors can use their Simple or Pro trading plans. Like their portfolio services, investors can easily set their preferred risk and loss levels to protect capital. The maximum available leverage for these trading instruments is 1:200.
The main difference between the two accounts is the fee structure. Trades made on the Simple plan are charged a commission, while Pro plan members get access to super tight spreads with zero commissions. The Pro plan also appears to support an extensive array of technical charting tools. The interface is also slightly different and better-suited to advanced users.