On September 20th, Binance announced on Twitter that it has finished distributing EthereumPoW tokens to holders. Meanwhile, the token has increased by over 30% After crashing last week.
ETHW Increases By Over 30% 
This announcement by Binance is perhaps responsible for the 30% hike in the token's price. ETH PoW (ETHW) has been trading in a bearish pattern below two major horizontal resistance points.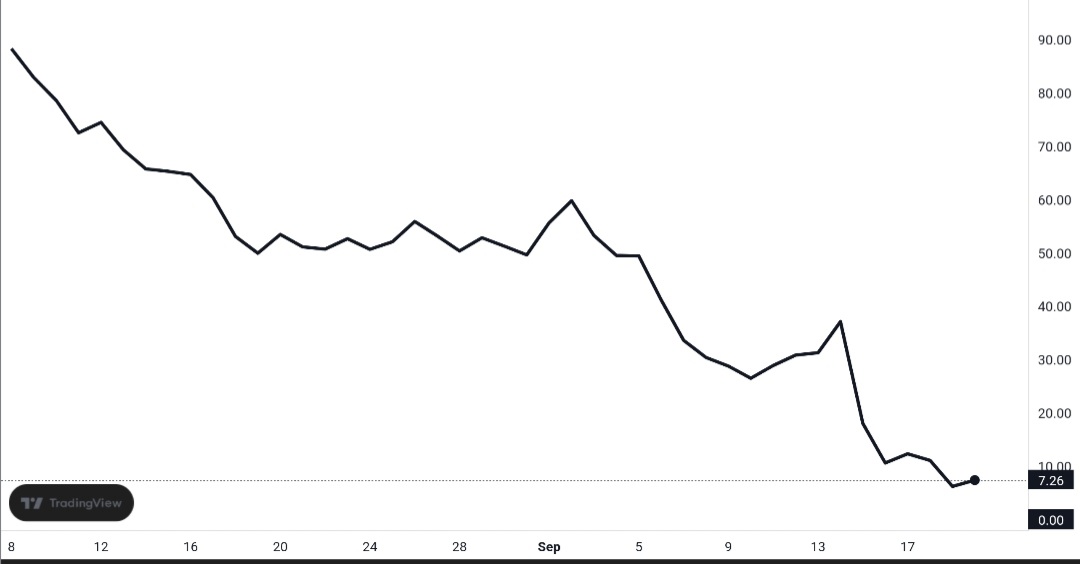 ETHW/USDT Price Chart Source: TradingView
After recording a low price of $3.88 on September 19th, the token has been climbing up. However, the movement has been in an ascending wedge. This movement is considered a bearish pattern.
Hence, if the price pressure is enough to hold the token, it may dip. If the wedge breaks down, the nearest support zone, defined by the 0.5-0.618 Fibonacci retracement support points, is between $5.25 and $5.65
Looking at the chart's long-term movement reveals that it is trading near its all-time low. Also, no horizontal support exists beneath the present trading price.
Besides, the token has two major resistance points, which are $8.30 and $10.40. When paired with the negative short-term trend, it is doubtful that a rally would begin in the coming months.
However, it has not been long since the token was launched. Perhaps, the price will begin to climb if activity increases on the network. 
Withdrawal And Deposit Of ETHW Now Open 
After the news of the Merge gained prominence, some crypto miners chose to remain on the PoW (proof-of-work) blockchain. As a result, they developed a new fork and launched the ETH PoW mainnet on September 15th.
The ETHW is a Layer-one blockchain that retains the old version of Ethereum prior to the Merge. So far, the active mining pools on the network are about 20.
However, the transition has not been free of glitches. After the mainnet's launch, there was a glitch with the network's proposed Chain ID. 
After working on it, developers discovered that a Bitcoin cash testnet was using the ID already. Consequently, this resulted in a replay attack which caused one transaction to be recorded twice. 
Meanwhile, On September 20th, the Binance exchange tweeted that it had finished distributing the ETH PoW tokens to eligible WETH and ETH holders. Therefore, withdrawals and deposits for the ETH PoW token are now available. 
As of the time of writing, the EthereumPoW token is trading at $7.10. It has increased by over 35% in the past 24 hours. Perhaps, the token is gradually gaining momentum following its launch on September 15th.