Visa's Partnerships With Wirex Strengthens
Does Web3 Need Regulations?
Visa's Partnerships with Wirex Strengthens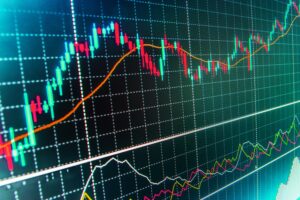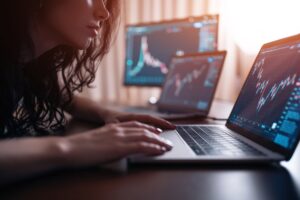 operates.
A diverse American corporation, Visa partnered with Wirex, a crypto alternative banking service provider designed for Web3. Wirex and Visa made a significant footprint by opening new opportunities in the Asian region, USA and Europe at large, thus providing Wirex services in these regions.
The business seeks to give consumers a vast selection of payment options by integrating digital currencies with the banks and retailers that it operates with, according to Matt Wood, the Head of Digital Partnerships at Visa in the Asian Region.
Wood highlighted his enthusiasm for Wirex's entry into the Asia Pacific region, enabling people to use their bitcoin at the many businesses that take Visa. The agreement is excellent because it strengthens Wirex's relationship with Visa, which significantly narrows the gap between digital and ancient economies, says Svyatoslav Garal, Regional Managing Director of Wirex APAC.
Does Web3 Need Regulations
The term "Web3" refers to the third iteration of the World Wide Web, distinguished by the incorporation of decentralized technologies like smart contracts, blockchain, and decentralized applications (dApps).
The Web3 technology is engineered through blockchain, which gives the users authority over their identity, money, and data, thus making the internet more decentralized and equitable.
Critics of imposing regulations on Web3 argue that since Web3 is decentralized, it is challenging to enhance conventional regulations. If regulations are imposed in Web3, they will ensure decentralized networks and systems' stability, integrity, and security. Some fraudulent activities will be avoided, such as money laundering.
If harsh regulations are put in place, they will hamper the growth of the decentralized ecosystems and thus inhibit innovation. As a result, a debate involving various regulators in different countries involves stopping decentralized technology abuse.
Regulations, for instance, can guarantee that users are fully conscious of the risks possessed by dApps and can offer a mechanism for resolving disputes if any happen. Ultimately, the specific use case and degree of risk involved will determine the need for regulation in Web3.
The decentralized ecosystem may require some rules to protect its security and stability, but finding a balance between regulation and innovation is crucial. Therefore, the optimal course of action for Web3 should be decided by legislators, business executives, and specialists conversing openly and transparently.
On Monday, India's Finance Minister Nirmala Sitharaman mentioned that the proper application of domestic laws depends on major international collaboration in the crypto and Web3 industries.