August 23, 2018
Bitcoin Is Trading Surprisingly Well After Another Round Of SEC Rejections
As the Wall Street Journal reported, the Security Exchange Commission rejected nine separate bitcoin-based exchange trade funds yesterday. The rejection of the Direxion application can be found here.
Given the hype surrounding bitcoin ETFs and the importance ETFs seems to play in the recent rise in price, I'm surprised how stable prices are after the news, according to Coindesk.
I expected to see bitcoin sell-off as a result of the rejection and it isn't. I still believe that the potential for bitcoin ETFs was responsible for much of the bounce from $5,000. The most rational argument I've heard so far on why bitcoin isn't being hit, is because the rejections were done in such a way that a path to being able to create on in the future is more clear. I'm dubious about that, but at least it seems plausible.
I continue to believe that bitcoin is headed back below $5,000, but today's reaction to the SEC news shows more resilience than I expected.
In any case, I think bitcoin needs to get back to delivering what it is intended to deliver rather than a quick fix like an ETF to really get traction and head back towards its highs – and I'm just not seeing signs of that occurring.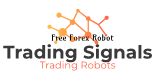 Return to Homepage
|
Sitemap
|
Sign Up Here